Argentina Flag Soccer T-shirt
If you are looking for a way to support your hometeam/favorite team, no need to worry, we have yout covered with this t-shirt. Don't miss the chance! Come and grab one gift for you or your friend. 100% satisfaction guaranteed. Visit Cruelball for other NFL & NCAA shirts, hoodies, blanket and other products!
Browse through the our category Soccer, White T-shirt and choose what you like. From your favorite player to your favorite team. There is something for everyone. Check out the description for the Argentina Flag Soccer T-shirt here below
Product Description
– Material: Cotton
– Color: Printed in a Variety of Colors
– Size: Sizes vary from S to 5XL (depends on style)
– Style: Unisex Tees, Unisex V-necks, Unisex Hoodies, Long Sleeve Tees, Sweatshirts, Men's Tank Tops, Women's Racerbacks, and others.
– Origin: Made in the United States
– Care Instructions:
Wash with similar colors in a warm, inside-out machine.
Only use bleach that is free of chlorine.
Tumble drying at a medium temperature.
Do not dry clean or iron.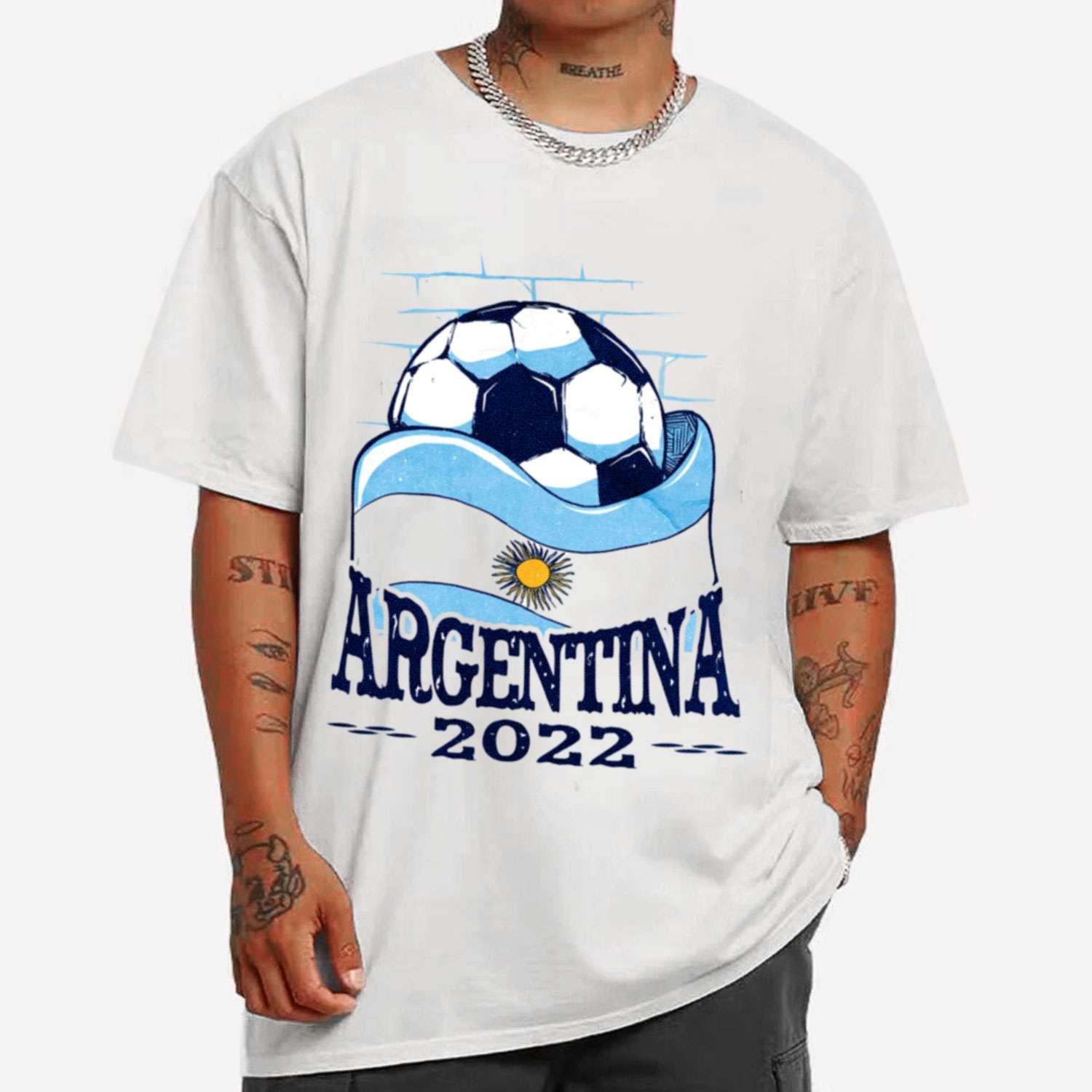 ,