It's amazing how well this more luxurious doormat blends in with the rest of the room's decor. This unique doormat will make any home seem more welcoming and warm. It's completely printed, very plush underfoot, and nonslip for extra security. Sizes available to suit a wide range of spaces. In order to show your support for your favorite NFL team, go over to Cruel Ball and check out their selection of doormats featuring various teams.
New Orleans Saints Dornier Rug Doormat
There will soon be a new NFL season to watch. Do you want to show your support for the home team? Here's your chance to rep your favorite team, player, and sport with this charming cornier doormat. You may find additional team gear in the other New Orleans Saints Doormat, Cornier Doormat.
Product Information
– 100% polyester
– Textured non-skid back
– Durable textured face
– Available in 3 different sizes: 20″ × 32", 35″ × 63″ and 63″ × 84"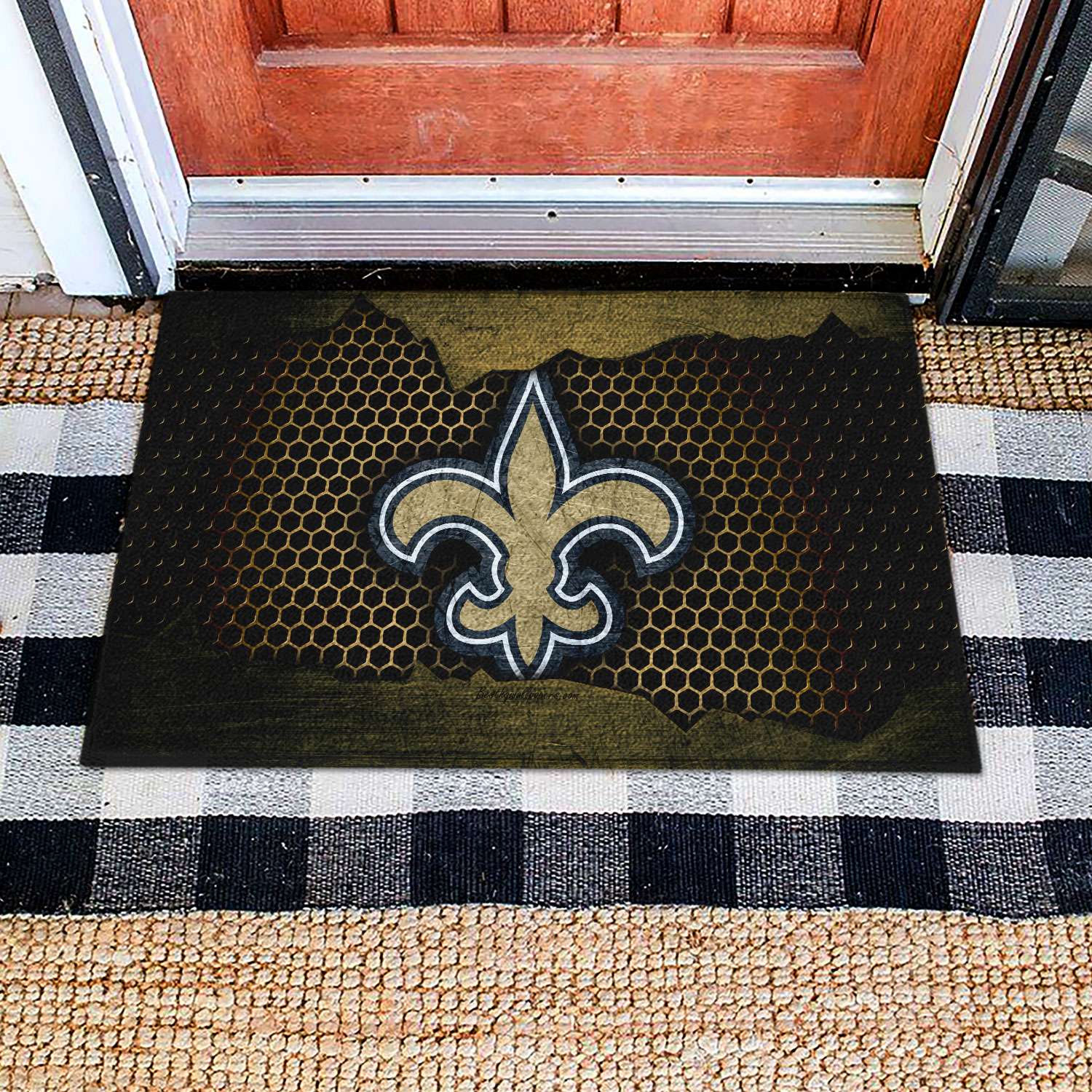 ,